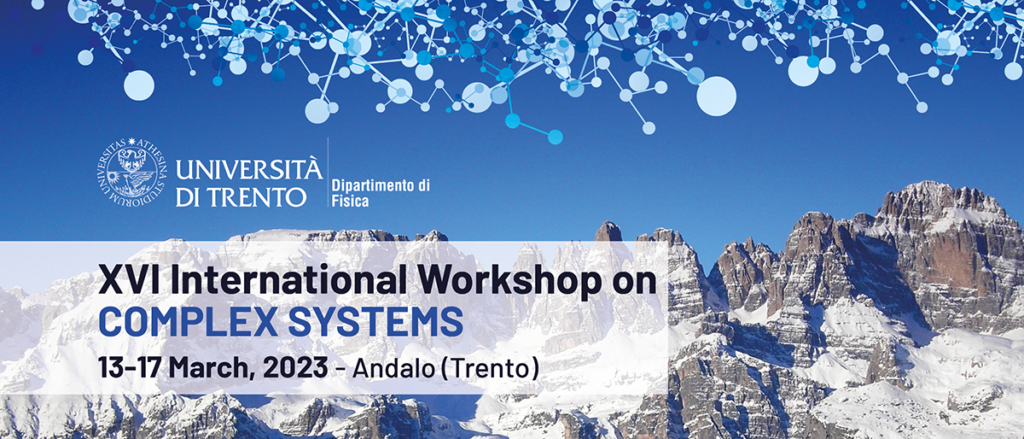 Started in 1981, the International Workshop on Complex Systems aims at being an instrumental meeting point for the broad community working in this field. Since its first edition, the workshop emphasizes new results obtained by experimentalists, theoreticians, and computational scientists. The "home" of the workshop is the Paganella plateau, in the heart of the mountains of Trentino, where science, snow and skiing have fruitfully come together.
The XVI International Workshop on Complex Systems will take place in Andalo from 13 to 17 March 2023. Andalo is a beautiful village about 30 km far from Trento close to the ski slopes of the Paganella ski area. The program will be interdisciplinary and it will include oral and poster contributions. As usual, plenty of time will be foreseen for discussions. In particular, topics will include theory, experiments and simulations results on:
glasses & glass transition;
colloids, colloidal glasses & soft matter;
water & liquids;
biological matter.
Selected proceedings will be published in a special issue of Philosophical Magazine.
The opening lecture will be given by
Giorgio Parisi, 2021 Nobel prize in Physics